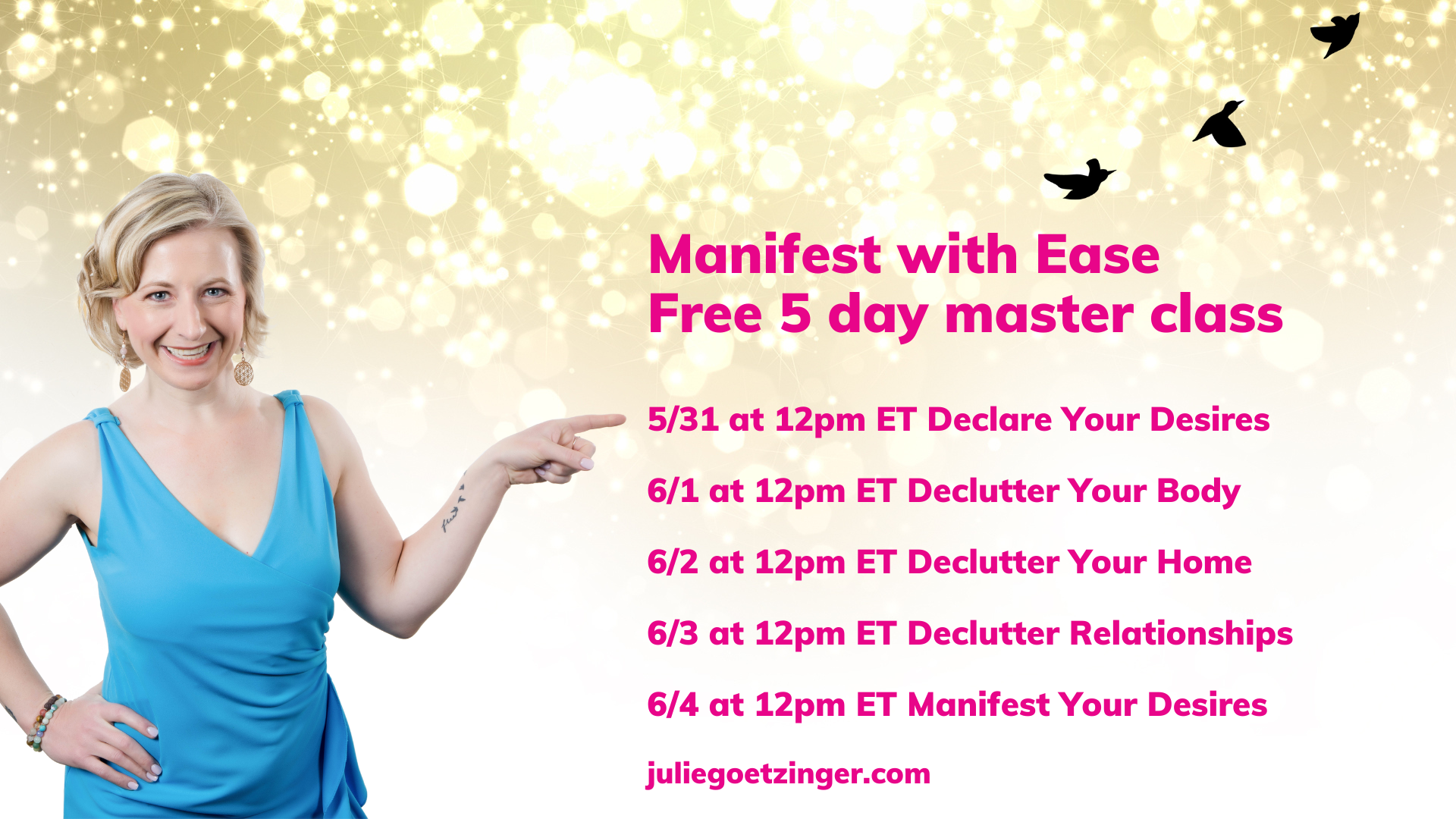 Come to our
LIVE Virtual 5 day Master Class

to learn how to get what you want with ease!
Whether you want more money, a love partner, better health, or your dream home Julie's 4 step manifestation process will teach you how to get what you want with ease! 
She'll be sharing her process in a Live Virtual 5 Day Master Class 
May 31st-June 4th from 12-1pm ET each day over Zoom.
Julie is an author, abundant life coach and inspirational speaker who went from being overweight, underpaid and feeling trapped in her relationship to being financially free, healthy and to have the ability to go and do as she pleases. Now she wants to show you how you can do the same!
Are you ready to start manifesting with ease?
Register for Julie's
Grab a copy of Julie's book